METO consists of a board of directors, our advisors, our programme associates and hundreds of supporters and partner organisations. If you'd like to join us, please click here.
Board of Directors
Sharon Dolev
Sharon Dolev is a peace and human rights activist with a focus on eradicating nuclear and other weapons of mass destruction from the Middle East and beyond through innovative policy, education, advocacy, and activism. She is the founder and Executive Director of the Middle East Treaty Organization (METO), an organization dedicated to promoting disarmament and non-proliferation in the region. Sharon is also the founder of the Israeli Disarmament Movement (IDM), which works towards involving Israel in international and regional peace and disarmament processes.
Sharon has over 35 years of experience as a social and political activist. She served as the head of the Young Meretz and head of operations within the left-wing party. Additionally, she was actively involved in the anti-occupation movement with Women in Black, Combatants for Peace, the Geneva Initiative and was part of the Gaza team of the Association for Human Rights, where she contributed to their efforts in advocating for human rights in the region. In recent years, she presented a radio show called 'According to Foreign Sources', an outlet discussing the Security and the state of democracy in Israel.
Emad Kiyaei
Emad Kiyaei works at the intersection of international security, diplomacy and arms control. He is a director at the Middle East Treaty Organization (METO), which seeks to advance peace, security and stability through innovative policy, advocacy and educational programs. He is the co-author of Weapons of Mass Destruction: A new approach to non-proliferation, published by Routledge. He is also a senior advisor to Goodly Labs, a non-profit innovation facility operationalizing social science research and latest technology for the public benefit.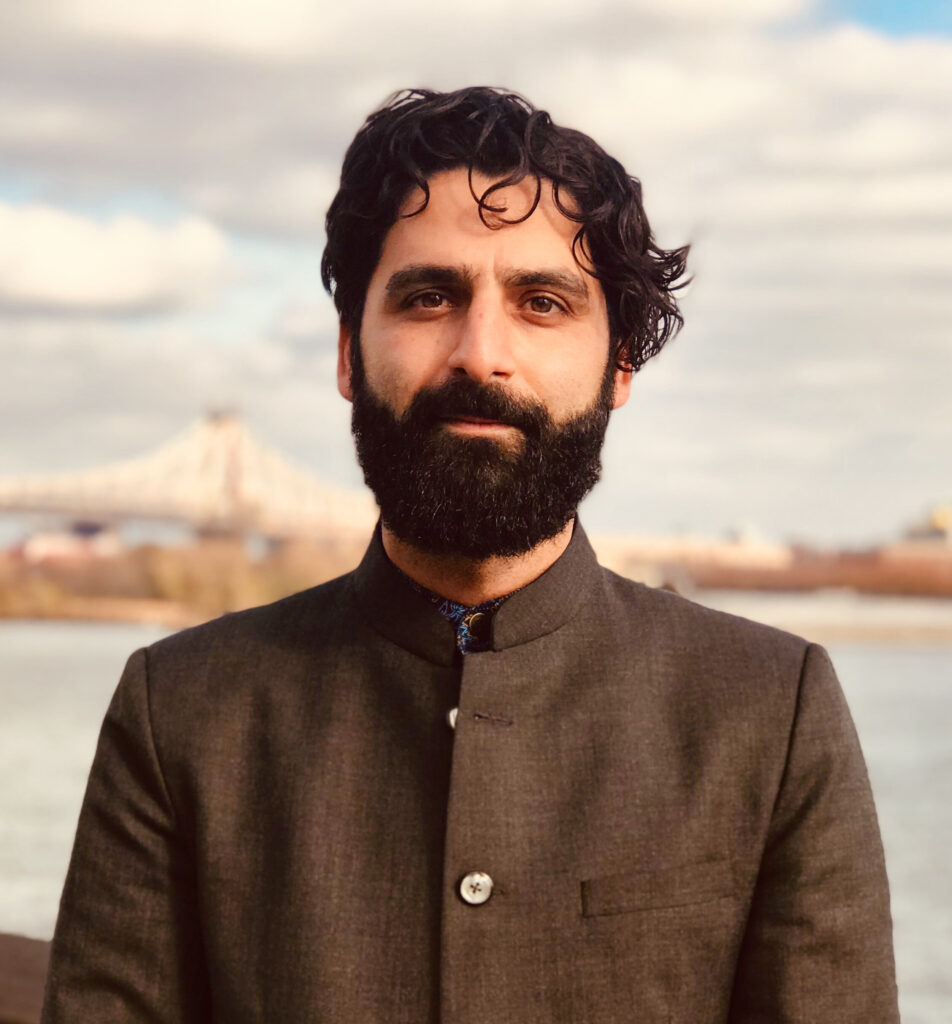 He lectures on security and disarmament issues at various academic and policy institutions. Formerly, he was a researcher for Princeton University's Woodrow Wilson School of Public & International Affairs and an associate at Columbia University's Center for International Conflict Resolution (CICR). Emad served as executive director of the American Iranian Council (AIC), an educational organization that focuses on US-Iran relations. Emad holds a Masters of International Affairs from Columbia University School of International and Public Affairs.
Paul Ingram
Paul Ingram is a co-founder of METO and Associate Director. He is Senior Research Associate and Academic Programme Manager at the University of Cambridge Centre for the Study of Existential Risk. He was the Executive Director of the transatlantic British American Security Information Council (BASIC) 2007-19, focusing on nuclear deterrence and disarmament issues in the US, Europe, the Middle East and Asia. Since 2019 he has worked closely with the Swedish Foreign Ministry crafting the Stepping Stones Approach. The associated 16-nation Stockholm Initiative for Nuclear Disarmament has become a widely-acknowledged glimmer of hope for the NPT Review process.
During this time he also taught leadership and systems thinking on the UK National School of Government's flagship Top Management Programme for senior civil servants (2007-12) and hosted the weekly peak-time political talk show programme '60 minutes' on Iranian domestic TV (2007-12). He has also served as an elected City Councillor (1996-2002) and was leader of the Green Group and co-leader of Oxford City Council (2000-02). Paul has authored numerous reports and articles related to nuclear disarmament and broader security and disarmament issues, defence economics and green politics. He is committed to curiosity in seeking and developing innovative means to changing dysfunctional behaviours and developing a more cooperative approach to managing global governance more sensitive to diverse cultures and legacy experiences.
Tony Robinson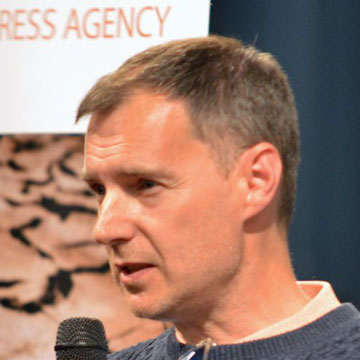 Since his participation in the World March, Tony has been first a writer, then an editor and finally a co-director for Pressenza, International Press Agency, specialising in matters of peace and disarmament, closely following all the developments that led to the 2017 UN Treaty on the Prohibition of Nuclear Weapons and its subsequent entry into force. In 2019, he produced the award-winning documentary film, "The Beginning of the End of Nuclear Weapons" with director Álvaro Orús.
Advisors
Wael Al Assad
During Wael's extensive and distinguished diplomatic career he worked for over 45 years within the system of the League of Arab States. In 2002, he established the Department of Disarmament & Arms Control within the Arab League General Secretariat. Since 2002 he was responsible for coordinating Arab positions on arms control and disarmament issues at different international forums and proposing policies to the Arab League's decision-taking bodies. He has worked extensively on cooperation with the UN system and on developing the Arab League's tool box for Conflict Prevention and Resolution.
In addition, Wael was the Permanent Observer and Ambassador to Austria and to the international organizations in Vienna; the High Representative of the Secretary-General of the Arab League for Disarmament and Regional Security in Vienna; and a member of the Advisory Board of the UN Secretary-General for Disarmament Affairs.
Currently Wael is a Non-resident Senior Fellow on the Middle East Weapons of Mass Destruction Free Zone project at UNIDIR and a council member of the Pugwash Conferences on Science and World Affairs.
Wael's areas of expertise include disarmament and non-proliferation, the WMDFZ in the Middle East, and regional security.
Tarja Cronberg
Tarja Cronberg has long exercised political leadership in Europe's networked society. Currently at SIPRI, Stockholm International Peace Research Institute, she is a former member of the European Parliament, as well as of the Finnish Parliament and a former Minister of Labour.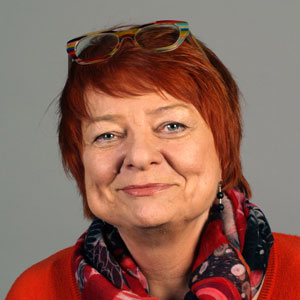 The focal point in Cronberg´s work has been peace and security. After the Cold War she did comparative research in Russia and in the US studying the conversion of military industries into civilian uses. In the European Parlaiment she was the chair of the Parliament´s Iran delegation in support of the Iran nuclear negotiations. At SIPRI she has continued her work on Iran expanding it to research on security arhchitectures for the Middle East.
Her latest book "Renegotiating the Nuclear Order: A Sociological Approach", deals with the distribution of rights and responsibilities between the nuclear and the non-nuclear states. Published by Routledge.
Marc Finaud
Marc Finaud is a former French diplomat who currently works with the Geneva Centre for Security Policy where he leads activities related to Arms Proliferation.
In 1977-1978, he was Vice-Consul at the French Consulate-General in Leningrad (USSR). Back in Paris, he worked at the Directorate for Europe (Conference on Security and Cooperation in Europe -CSCE-) from 1979 to 1982. He was a member of the French Delegation to the CSCE Meeting in Madrid (1980-1982). In 1982-1983 he served as Chief of Staff of the Secretary-General of the Ministry of Foreign Affairs, before being appointed First Secretary at the French Embassy in Warsaw. In 1987-1988, he was the Secretary-General of the French Delegation to the CSCE Meeting in Vienna.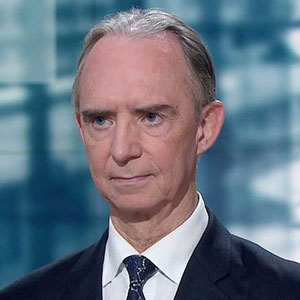 In 1989-1993 he served as Second Counsellor at the French Delegation to the Conference on Disarmament in Geneva and a member of the French Delegation to the First Committee of the General Assembly of the United Nations in New York. From 1993 to 1996 he was the Head of the Information Department (and alternate spokesman) of the Foreign Ministry in Paris. In 1995-1996, he was a lecturer on arms control and disarmament for a post-graduate course at the Marne-la-Vallée University. In 1996 he was appointed Deputy Head of Mission at the French Embassy in Tel Aviv (Israel) where he joined the Team of Negotiators of the EU Special Envoy to the Middle East. He was transferred to Sydney as Consul-General for France in January, 2001, with jurisdiction over the whole of Australia. In addition, from August 2013 to May 2015, Marc was Senior Resident Fellow at the United Nations Institute for Disarmament Research (UNIDIR).
Tariq Rauf
Tariq Rauf is an internationally recognized expert on matters such as: nuclear non-proliferation, nuclear disarmament, nuclear security, international and regional security, nuclear-weapon-free zones, multilateral treaties on controlling weapons of mass destruction; multilateral approaches to the nuclear fuel cycle including the IAEA Low Enriched Uranium (LEU) Reserve at Angarsk (Russia), the IAEA LEU Bank (Kazakhstan) and assurances of supply of nuclear fuel; the nuclear programmes of India, Iran, Iraq, Libya, North Korea, Pakistan, Syria; nuclear-weapons testing; the nuclear Non-Proliferation Treaty (NPT); the Comprehensive Nuclear-Test-Ban Treaty (CTBT); as well as other related areas.
More specifically, Tariq has been a member of the Group of Eminent Persons for Substantive Advancement of Nuclear Disarmament established by the Minister of Foreign Affairs of Japan; Head of Verification and Security Policy Coordination, Office reporting to the Director General, International Atomic Energy Agency (IAEA); Alternate Head of the IAEA Delegation to NPT Conferences; IAEA Liaison and Point-of-Contact for Nuclear Suppliers Group, Committee UNSCR 1540, Counter Terrorism Implementation Task Force; Coordinator of IAEA Multilateral Approaches to the Nuclear Fuel Cycle; and responsible for the IAEA Forum on Experience of Nuclear-Weapon-Free Zones Relevant for the Middle East; and a Non-Proliferation Expert/Advisor with Canada's delegations to NPT Conferences.
Associates
Leonardo Bandarra
Senior Research Associate
Leonardo Bandarra is a scholar working on WMD nonproliferation and disarmament, mostly of nuclear weapons. Dr. Leonardo Bandarra is a Research Fellow at the Department of International Relations and Development at the University of Duisburg-Essen, working on the project "VeSPoTec: Verification in a Complex and Unpredictable World – Social, Political and Technical Processes", funded by the German Federal Ministry of Education and Research (BMBF). He is also a member of the Institute for Development and Peace (INEF) and, since 2021, a Senior Research Fellow of the Middle East Treaty Organization (METO).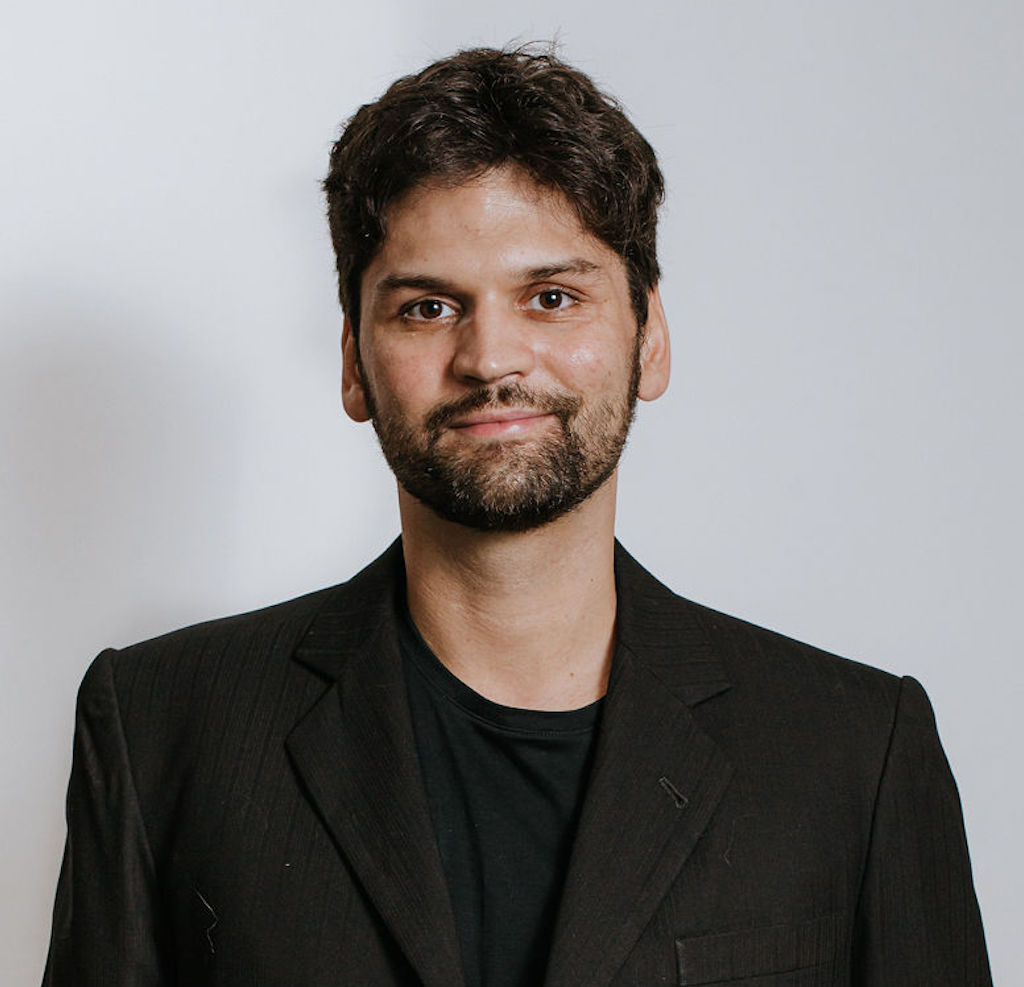 Previously, he was a Research Fellow at the German Institute for Global and Area Studies (GIGA), in Hamburg, an associate lecturer at the University of Hamburg, and a fellow at the Brazilian Institute for International Relations (IBRI). He holds a PhD from the Georg-August-University of Göttingen (Summa Cum Laude), a Postgraduate Diploma from the University of Montpellier together and the OECD Nuclear Energy Agency, a Master's and Bachelor's degree in International Relations from the University of Brasília. Leonardo's research interests and expertise include non-proliferation and disarmament of weapons of mass destruction, nuclear politics, verification mechanisms and international law.
Anahita Parsa
Programme Manager
Anahita is currently pursuing an MA in International Studies and Diplomacy at SOAS in London, and is focussing her research on gender, intersectionality and armed conflict. Over the last two years, she has been a peace and disarmament activist working with the #UN75 campaign to discuss nuclear and complete disarmament, demilitarisation and relating issues of intersectionality. At the UN75 Conference in Estonia, she presented on peacebuilding and intercultural dialogues, and remained involved in the continuing work which followed on. A year spent as the lead in campaign and outreach efforts for SCRAPWeapons as Advocacy Manager, Anahita was a civil society delegate at the Fifth Conference of State Parties to the Arms Trade Treaty.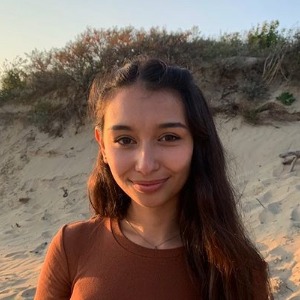 She has continued on her involvement working freelance with NGOs in campaign efforts surrounding disarmament, and is now Programme Associate at METO, where she is keen to focus her work further on her existing interest in the MENA region, and the possibilities of establishing a WMD-free zone. She co-hosts the bi-weekly METO podcast, 'In the Zone'.
Giada Del Russo
Programme Associate
Giada is currently pursuing a War Studies & History BA at King's College London, where she focuses on statecraft & diplomacy, intelligence, and immigration to Britain. She joined METO in 2021 as a Student Representative, and then went on to become a Programme Associate leading "The Bright Side" project, a news bulletin that publishes good news from the Middle East and North Africa in various fields, including disarmament and human rights.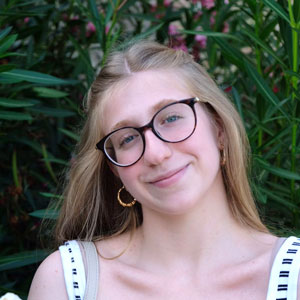 Previously, Giada was a Young Ambassador for UNICEF France and a volunteer for UNICEF Italy. Alongside her passion for diplomacy and international security, she is involved in various NGOs. One of her current roles includes being the New Volunteers Coordinator for Charity Begins at Home, a charity that supports vulnerable people in London who are facing food and housing insecurity.
Alice Filiberto
Programme Associate
Alice is currently pursuing a BA in International Relations and Arabic at SOAS, University of London with a focus on decolonisation related to diplomacy and security of the Arab World. She joined METO in the summer of 2021 through the Education Course and heads up our 'Roadshows and University Outreach Project', which aims to organise events in collaboration with universities in order to build relations with academics who specialise in topics relevant to METO's activities.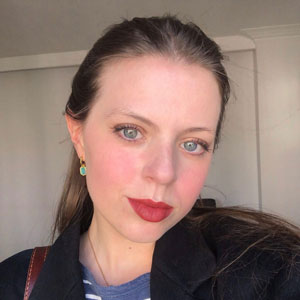 Alice has a deep interest for foreign languages, the Arab World and human rights, indeed she has been involved in many political associations as an activist and she is going to start soon her job as an intern at the Euro-Arab Mediterranean Association
Britt Gronemeyer
Programme Associate
Britt is currently a student at the University of St Andrews, pursuing a BA in Modern History and Middle Eastern Studies. She joined METO in 2021 and has been involved in several workstreams including the organisation of a roadshow at St Andrews, The Bright Side publication as well as participating in our social media team.
Britt has experience writing weekly for the Organisation for World Peace and is involved in St Andrews life, acting as the Vice President for the Foreign Affairs Society, Social Secretary for the United Nations Association, as well as a writer for the St Andrews Law Review. She is passionate about International Humanitarian Law, specifically its implementation in non-international armed conflicts.
Carter Myers-Brown
Programme Associate
Carter is currently pursuing a B.A in History and World Politics at Hamilton College in New York. He is particularly focused on international policy of climate change and globalization, and hopes to work in foreign policy in the future. Alongside his degree, Carter has worked on U.S Congressional Campaigns, and conducted academic research on early modern European states' environmental exploitation and control of environmental epistemology.
Carter joined METO in the spring of 2021 and initiated a project in connecting METO with U.S members of Congress. He has contributed to fundraising and networking efforts, helped administer METO's Summer Education Course, and also writes articles for Pressenza, METO's media affiliate.
Aayushi Sharma
Programme Associate
Aayushi has recently completed her Master's in Conflict Analysis and Peace-Building from the Nelson Mandela Centre for Peace and Conflict Resolution from Jamia Millia Islamia, New Delhi. Her main areas of focus have been the Issues of Peace and Conflict in the Middle East and North Africa (MENA) as well as South Asia. Along with this she is also keen on understanding the Gendered Perspectives on Arms Control and Disarmament in the International Security discourse.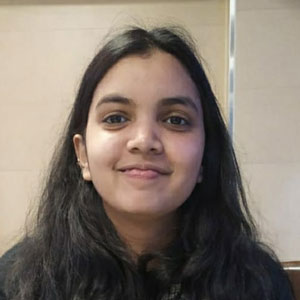 She joined the Middle East Treaty Organization in 2021 through the University Network and as a Programme Associate, she is now heading METO's Humanitarian Initiative. Through this Initiative METO aims to build a research base on the Humanitarian Consequences of WMD usage in the Middle East along with providing a platform to the survivors of such attacks and helping to amplify their voices.