METO consists of a board of directors, an advisory panel, and hundreds of supporters and partner organisations. If you'd like to join us, please click here.
Board of Directors
Sharon Dolev
Sharon Dolev is a peace and human rights activist with a focus on eradicating nuclear and other weapons of mass destruction from the Middle East through innovative policy, education, advocacy and activism. She is the founder and director of the Israeli Disarmament Movement (IDM), the Middle East Treaty Organization (METO) and Israeli representative of the 2017 Noble Peace Prize laureate International Campaign to Abolish Nuclear Weapons (ICAN).
Sharon has been a social and political activist for over 35 years. These include serving as the Director of Greenpeace in Israel, leading the organization's peace and disarmament campaigns. She was also active in the Meretz Party, a left-wing, social-democratic, and green political party, also called the Movement for Civil Rights; Geneva Initiative; and Women in Black, a worldwide network of women committed to peace with justice and actively opposed to injustice, war, militarism and other forms of violence. In recent years, she presented a radio show called 'According to Foreign Sources', an outlet discussing the state of democracy in Israel.
Emad Kiyaei
Emad Kiyaei works at the intersection of political risk, diplomacy and disarmament. He is a director at the Middle East Treaty Organization (METO), which seeks to eradicate all weapons of mass destruction from the Middle East through innovative policy, advocacy and educational programs. He is also a principal at the international consulting firm IGD Group, where he leads the peace and security sector. He is the co-author of Weapons of Mass Destruction: A new approach to non-proliferation, published by Routledge.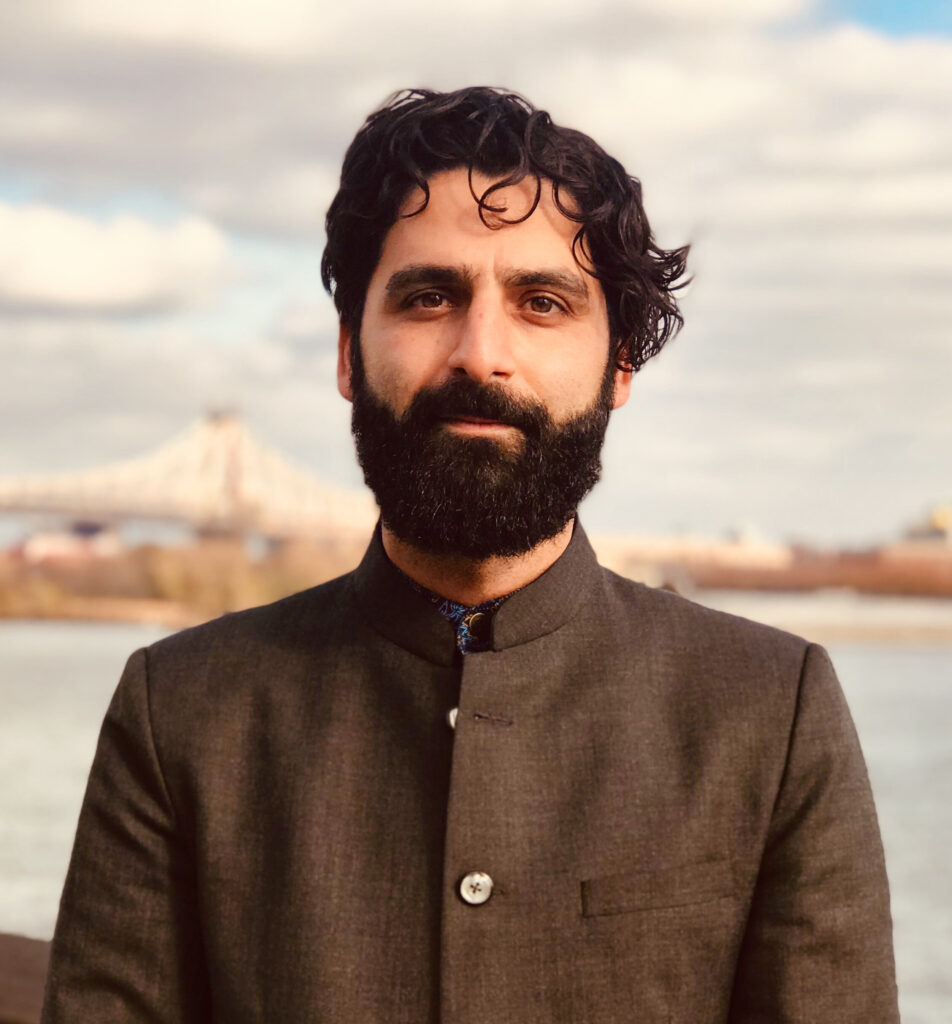 He lectures on security and disarmament issues at various academic and policy institutions. Formerly, he was a researcher for Princeton University's Woodrow Wilson School of Public & International Affairs and an associate at Columbia University's Center for International Conflict Resolution (CICR). Emad served as executive director of the American Iranian Council (AIC), an educational organization that focuses on US-Iran relations. Emad holds a Masters of International Affairs from Columbia University School of International and Public Affairs.
Paul Ingram
During this time he also taught leadership and systems thinking on the UK National School of Government's flagship Top Management Programme for senior civil servants (2007-12) and hosted the weekly peak-time political talk show programme '60 minutes' on Iranian domestic TV (2007-12). He has also served as an elected City Councillor (1996-2002) and was leader of the Green Group and co-leader of Oxford City Council (2000-02). Paul has authored numerous reports and articles related to nuclear disarmament and broader security and disarmament issues, defence economics and green politics. He is committed to curiosity in seeking and developing innovative means to changing dysfunctional behaviours and developing a more cooperative approach to managing global governance more sensitive to diverse cultures and legacy experiences.
Tony Robinson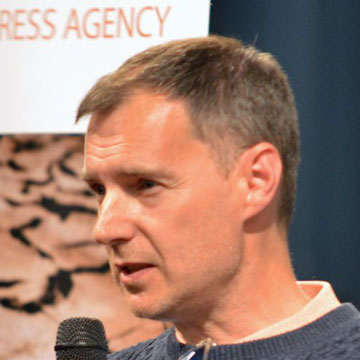 Since his participation in the World March, Tony has been first a writer, then an editor and finally a co-director for Pressenza, International Press Agency, specialising in matters of peace and disarmament, closely following all the developments that led to the 2017 UN Treaty on the Prohibition of Nuclear Weapons and its subsequent entry into force. In 2019, he produced the award-winning documentary film, "The Beginning of the End of Nuclear Weapons" with director Álvaro Orús.
Programme Associates
Leonardo Bandarra
Leonardo Bandarra has been working in academia on WMD nonproliferation and disarmament for over eight years. He joined METO in 2021 and is a PhD candidate in Political Science at the University of Göttingen, Germany. He is also a Research Fellow at the German Institute for Global and Area Studies (GIGA), a think-tank in Hamburg, and was granted a fellowship by the Friedrich Ebert Foundation.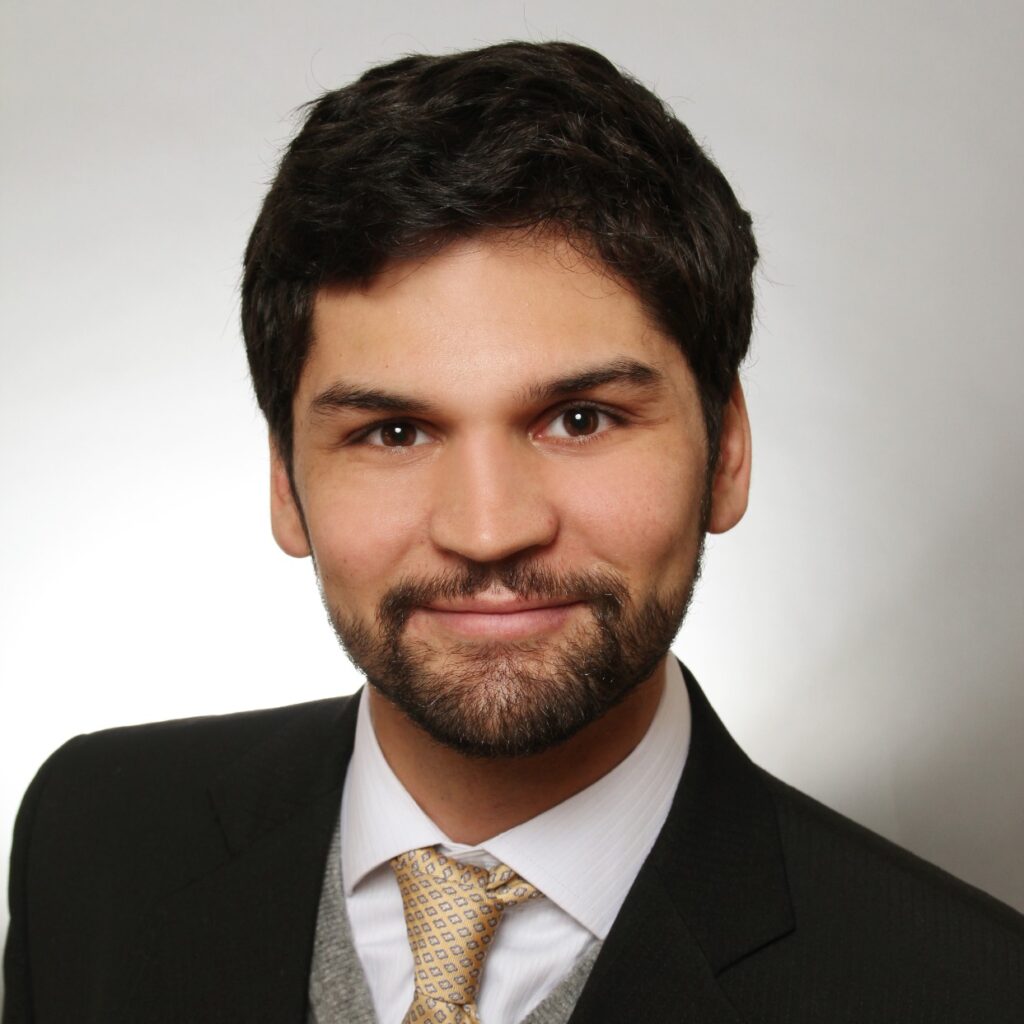 Leonardo has lectured on nuclear politics, Latin American international relations, foreign policy and diplomatic history at German and Brazilian universities. He holds a MSc and a BA in International Relations from the University of Brasilia, Brazil, and a University Diploma (Diplôme d' Université – DU) in International Nuclear Law from the University of Montpellier, France, in cooperation with the OECD Nuclear Energy Agency. All his degrees were achieved with honours, and both his master and bachelor theses were awarded prizes.
Anahita Parsa
Anahita is currently pursuing an MA in International Studies and Diplomacy at SOAS in London, and is focussing her research on gender, intersectionality and armed conflict. Over the last two years, she has been a peace and disarmament activist working with the #UN75 campaign to discuss nuclear and complete disarmament, demilitarisation and relating issues of intersectionality. At the UN75 Conference in Estonia, she presented on peacebuilding and intercultural dialogues, and remained involved in the continuing work which followed on. A year spent as the lead in campaign and outreach efforts for SCRAPWeapons as Advocacy Manager, Anahita was a civil society delegate at the Fifth Conference of State Parties to the Arms Trade Treaty.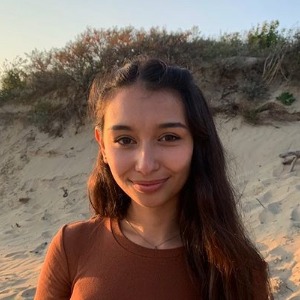 She has continued on her involvement working freelance with NGOs in campaign efforts surrounding disarmament, and is now Programme Associate at METO, where she is keen to focus her work further on her existing interest in the MENA region, and the possibilities of establishing a WMD-free zone. She co-hosts the bi-weekly METO podcast, 'In the Zone'.